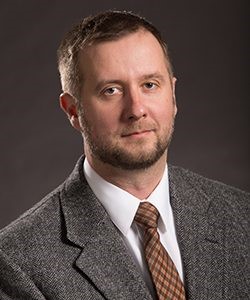 Avdeev named director of innovation at Lubar Entrepreneurship Center
Ilya Avdeev has been named director of innovation at the new Lubar Entrepreneurship Center. In this role, Avdeev — an associate professor of mechanical engineering who has been instrumental in fostering entrepreneurship at UWM — will lead program development and partnership cultivation.
The position is funded through the Lubar Entrepreneurship Center. Programming, which is already running full speed, will be housed in the center when its doors open in spring 2019.
The position builds on activities Avdeev had undertaken with the College of Engineering & Applied Science, many of which harness his commitments to helping faculty, undergraduates and graduates in any discipline to turn their ideas into a business.
"He's been instrumental in leading UWM's entrepreneurship efforts, not only at the College of Engineering & Applied Science, but across campus," said Brian Thompson, director of the Lubar Entrepreneurship Center and president of the UWM Research Foundation. One of Avdeev's initial goals will be to broaden faculty participation in entrepreneurship activities, Thompson said.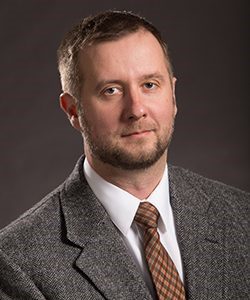 Avdeev is co-founder of the UWM Student Startup Challenge, director of the National Science Foundation I-Corps Site Program, founder and director of the Advanced Manufacturing and Design Laboratory, faculty advisor for the UWM Prototyping Club and a University Innovation Fellows mentor. He has trained at Stanford University's Hasso Plattner Institute of Design on entrepreneurship education, including curriculum design that supports student innovation.
By Carolyn Bucior I August 14, 2018