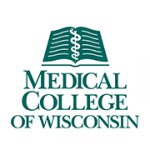 UWM Among Four Wisconsin Universities Ranked Best in World
The Medical College of Wisconsin (MCW) is one of four institutions in the state to be named on the new ranking of best universities in the world by U.S. News & World Report.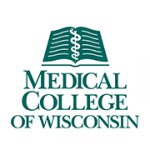 Among the top 1,250 best universities in the world, MCW ranked at 471. Other Wisconsin universities earning a spot on the list include University of Wisconsin-Madison, University of Wisconsin-Milwaukee and Marquette University. A total of 221 U.S. universities were ranked on the list.U.S. News & World Report compiled this ranking based on 13 indicators measuring each institution's global performance. MCW performed well in the categories of global and regional research reputation and number of publications cited. For more information, see the full story here.
About the Medical College of Wisconsin
With a history dating back to 1893, The Medical College of Wisconsin is dedicated to leadership and excellence in education, patient care, research and community engagement.  More than 1,200 students are enrolled in MCW's medical school and graduate school programs in Milwaukee, 56 medical students enrolled at MCW-Green Bay, and 26 students matriculated to MCW-Central Wisconsin in 2016. MCW's School of Pharmacy opened in 2017. A major national research center, MCW is the largest research institution in the Milwaukee metro area and second largest in Wisconsin.
In FY2015, faculty received more than $158 million in external support for research, teaching, training and related purposes. This total includes highly competitive research and training awards from the National Institutes of Health (NIH). Annually, MCW faculty direct or collaborate on more than 3,200 research studies, including clinical trials. Additionally, more than 1,500 physicians provide care in virtually every specialty of medicine for more than 525,000 patients annually.