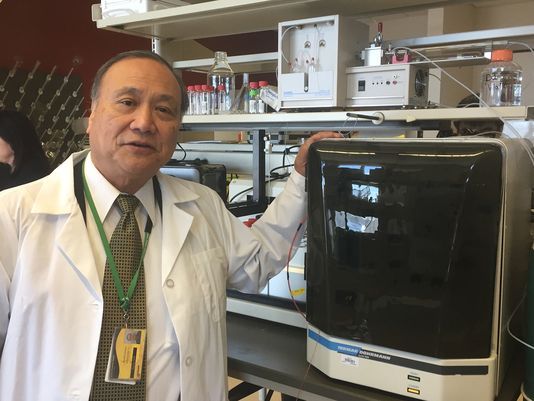 Programs help manufacturers increase energy efficiency and sustainability, save money
Read the original article from the Journal Sentinel here.
While many large corporations have launched internal programs to enhance their energy efficiencies and environmental sustainability, most smaller companies do not have the same internal resources and often miss out on the revenue-saving opportunities sustainability can provide. However, some resources are available to help those smaller companies thrive. The University of Wisconsin-Milwaukee Industrial Assessment Center offers manufacturers free energy, productivity and waste assessments, funded by federal grants from the Department of Energy, to determine how their operations could be made more efficient. There are 28 IACs across the United States, but UWM operates the only one in Wisconsin. It has assessed more than 600 facilities and has saved those businesses an average of $150,000 per facility, or roughly 20% of their energy bill, according to the center's website. "Most companies use huge amounts of electricity," said Ryoichi Amano, the center's director and a professor of mechanical engineering at UWM. "If they can cut costs and gain money, it's good for Wisconsin, and it's good for the country." The assessments typically take seven to eight months and involve gathering a company's utility data, such as gas and electric bills, performing an initial diagnostic assessment of its facilities and then developing recommendations to improve efficiency, Amano said. Amano said that even small improvements can help maximize a company's profits, but that on average, companies implement around 40% of the IAC's recommendations. Companies typically break even on the assessment investments within two years, Amano said. To qualify for the free program, a manufacturer must be within 150 miles of an IAC, have gross annual sales below $100 million, have fewer than 500 employees at any plant and have energy bills between $100,000 and $2.5 million. IACs keep the companies' assessments confidential, but the Department of Energy maintains a database of all industrial assessment center recommendations made since the program began for businesses curious about the changes they may be asked to make. The Wisconsin Manufacturing Extension Partnership also provides efficiency assessments, via its Profitable Sustainability Initiative, but looks at sustainability more broadly than IACs, which are primarily energy centers. The PSI was launched in 2010, and more than 200 companies have utilized the service. Like with IAC assessments, WMEP engineers and experts perform a diagnostic check of a company's facilities. Then, using the company's utility data and the results of that check, the WMEP provides the company suggestions to make the business more efficient and less wasteful. Randy Bertram, the WMEP's director of sustainability and operational excellence services, said sustainability has become a necessity for businesses. "The pressures in the marketplace to respond to the environment have increased significantly," Bertram said. An initial assessment costs about $2,400, Bertram said, with an average payback period of 1½ years, and an average annual savings of more than $140,000, Bertram said. While it is becoming more popular for manufacturers to embrace sustainability, the motivators can be varied. A 2008 Public Policy Forum survey of 340 Wisconsin business executives found that the average executive was skeptical about climate change but interested in efficiency. A 2017 McKinsey & Company survey of 2,422 business people reported that 60% of respondents were more sustainable than they were two years ago, and 70% of respondents said their companies had created formal sustainability policies and regulations. Bertram said most companies are less concerned with the environmental benefits of sustainability than with improving their bottom line, but once they begin adopting the new practices, they expand their horizons even farther. Mike Skelton, manager of manufacturing services at The Wagner Companies in Milwaukee, said the WMEP changed how the firm views sustainability. "We're looking at the company more long-term than ever," he said, referencing the company's new initiative to measure "good business sense" with "good sustainability sense." Wagner, a midsize, metal railing manufacturer, was among 45 businesses to participate in the WMEP's Profitable Sustainability Initiative pilot program, launched in 2010. Skelton said the recommendations Wagner implemented, including installing rooftop heating and cooling units and automating its lights and heating, have helped the company reduce energy costs as well as increase its sense of social responsibility. The manufacturer's sustainability specialist, Benjamin Perreault, said, "The more we can do the meet the demands of environmental responsibility, the better we are going to do on the top and bottom lines."
Read the original article from the Journal Sentinel here.