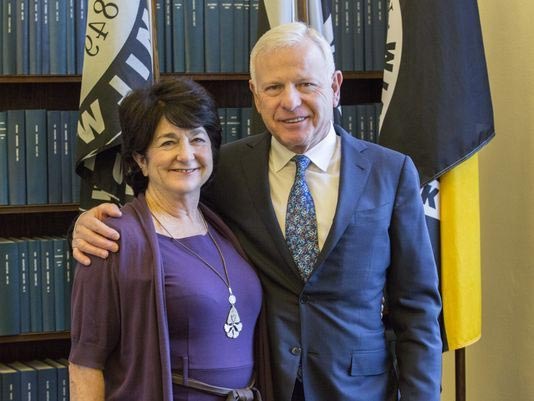 UWM alum and wife give $2 million toward engineering scholarships and entrepreneurship center
The University of Wisconsin-Milwaukee announced a $2 million gift from a couple who have now given $4 million total to the school — most of it for scholarships for engineering students.
As a UWM student, alumnus Avi Shaked had worked to help pay the bills until he received a scholarship that helped him focus on his studies. He and his physician wife, Babs Waldman, designated the $2 million gift for scholarships in the College of Engineering & Applied Science and for the Lubar Entrepreneurship Center.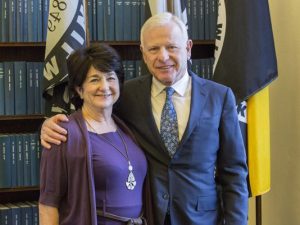 Shaked and Waldman gave their first $1 million gift to UWM in 2005 and their second million in 2011 — all for scholarships. Their giving launched the Engineering Excellence Scholarship Program, which provides four-year renewable scholarships at the College of Engineering & Applied Science.
Since 2006, the couple has helped 557 undergraduate engineering students at UWM, awarding an average of $3,279 per year to each person. These scholarships are based on merit, such as grade point average, class rankings and test scores.
Shaked came to UWM in the 1970s from Israel and had to quickly learn English. After his first semester of engineering classes, a friend suggested he apply for a scholarship — something Shaked knew nothing about.
Shaked began his career working for Milwaukee philanthropist and businessman Nate Zelazo at Astronautics Corporation of America before becoming a computer design engineer at IBM. After just a few years, he launched his own company called Onward Technologies, which provides corporations with IT services and software development.
Before his first $1 million donation in 2005, the engineering school had no merit scholarships to offer freshmen, and had a hard time recruiting the best students who had options to private schools with scholarships.
Read the original article from the Journal Sentinel here.