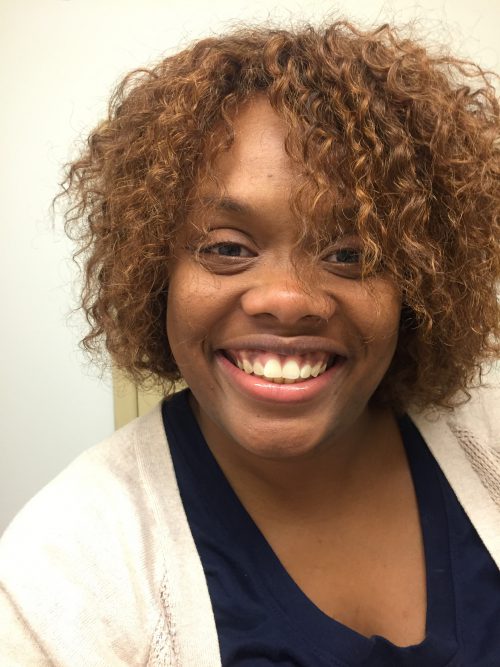 UWM Student Entrepreneur of the Month: Taffanie Johnson
Taffanie Johnson (second from left), an undergraduate student pursuing a degree in Women and Gender Studies at UWM, is empowering local women and young girls through her new mobile pop-up program, Untangle. Johnson's program offers a unique set of interactive coaching, workshops, support, and resources focused on improving Milwaukee women's self-esteem, love, and sufficiency.
"I created Untangle to get to the root of the problems that young girls and women face in today's society," says Johnson. "Women everywhere are being kept from reaching their full potential in life and in their careers, and I decided to change that starting right here in Milwaukee."
Johnson first thought of the idea while attending beauty school at MATC in 2014. Shortly thereafter, while participating in UWM's Student Startup Challenge, Johnson assembled a team of fellow peers, Tiffany McDuffie (right) and Amber Lazenby (left). From there, Untangle was born, and Johnson and her team embarked on bringing the program to local schools, churches, and non-profit organizations around the city.
"The Student Startup Challenge helped me create a team and a solid business plan that was instrumental in starting Untangle," says Johnson. "When you surround yourself with like-minded people who have the same goals and ambitions as you, I feel like anything is possible."
Today, Johnson and her team are already starting to help women and young girls around Milwaukee.  Johnson is excited for what the future holds and vows to continue untangling women and young girls from the obstacles that deter them from attaining success at school, work, and in their local communities.