UWMRF Leadership: Dr. Silvaggi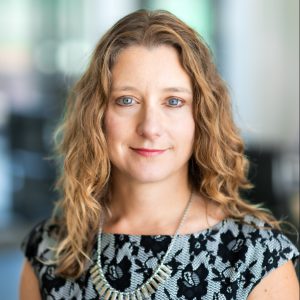 Dr. Jessica Silvaggi, UWM Research Foundation President
On July 1st, 2023, Dr. Jessica Silvaggi assumed the role of President of the UWM Research Foundation (UWMRF) through the appointment of the Board of Directors. The UWMRF was founded in 2006 to serve and support UW-Milwaukee (UWM) faculty and student research innovation and entrepreneurship.
Silvaggi graduated with her doctorate in biochemistry from Harvard University in 2005, conducted laboratory research focused on Parkinson's disease, and joined the UWMRF in 2009. Over the past fourteen years, Dr. Silvaggi helped to shape the early marketing and licensing efforts of the UWMRF to connect UWM technologies with industry partners, build the awareness of the UWMRF services for the UWM community, and managed the growing patent portfolio.
Her latest endeavors include the creation of the Bridge Grant gap fund providing $400,000 total to 10 UWMRF startups with the support of a capital catalyst grant from the Wisconsin Economic Development Corporation (WEDC). These teams have gone on to raise an additional $9.9 million in grants and investments and have hired 12 new employees. In parallel with the Bridge Grant, she spearheaded the UWM ENGAGE mentor program consisting of 22 seasoned volunteer mentors with various areas of expertise who are available to provide feedback, guidance, and networking connections to UWM linked startups.
The latest focus is Panther Partnering which was launched this year to make industry research collaborations and licensing with UWM easy, transparent, and win/win. The UWMRF team will be meeting with Wisconsin companies to listen and learn about their needs and find the best ways to ignite innovation and help build the local talent pipeline.
[/vc_column_text][/vc_column][/vc_row]