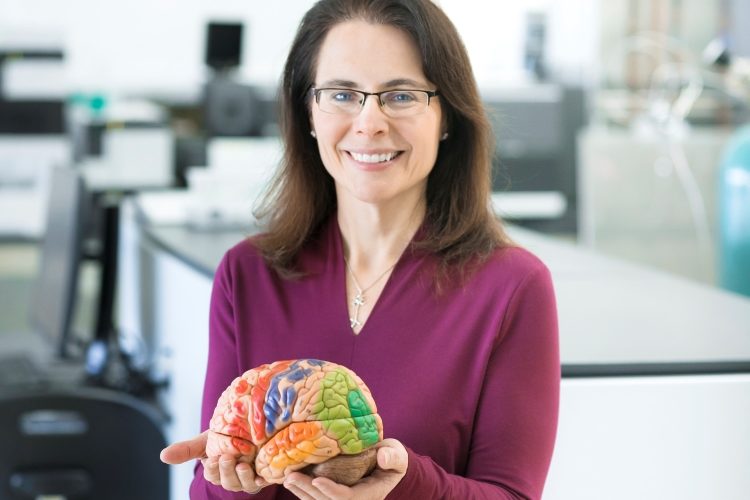 MKE Startup News featured UWMRF's licensee Estrigenix Therapeutics
A few highlights from the article in
MKE Startup News
about UWM's researcher and co-founder of
Estrigenix Therapeutics
,
Karyn Frick
:
About Dr. Frick
Frick is a renowned neuroscientist who wears many hats. Beyond teaching, running a federally-funded research lab and co-directing the university's new Neuroscience major, she is the Chief Scientific Officer at Estrigenix Therapeutics. Frick began her studies as a pre-med major with a keen interest in biology. While in college, she discovered her passion for psychology, which led her to the burgeoning field of neuroscience. For more than 30 years she has studied the effects of hormones on the brain.
Background
Approximately 6.2 million Americans are living with Alzheimer's Disease, which is the leading cause of dementia. The two key risk factors in the development of Alzheimer's Disease are age and sex.
Motivation
"I think it's everyone's goal- to live our life to the fullest until it's over, right?," Frick said. "And nobody wants to live with Alzheimer's; it's a long goodbye. Nobody wants to end their lives that way and put their families through the pain of watching them disappear."
Path to Success
After years of work, the group created a modified version of estrogen that binds very specifically to estrogen receptor beta, sparing its user from the negative effects of traditional estrogen therapies. They patented this lead compound under the name EGX358. EGX358 works to stimulate the growth of neural connectors, resulting in improved memory in pre-clinical studies. These studies also suggest that it provides relief from hot flashes. If similar results are seen in clinical trials, EGX358 may be the breakthrough needed to help alleviate some of the worst side effects of menopause. The group formed Estrigenix Therapeutics, Inc. in 2018 with the goal of turning this discovery into a safe treatment for menopausal women in pill form. The original MKE Startup News article can be found
here.